We have been in New Zealand for about 2 months and so far this was my favorite day. We went to 2 of the most amazing beaches I have ever been to
-hot water beach

-Cathedral cove
Hot water beach
is so cool....basically you dig a hole in the sand and you have BOILING hot water....so you have little hot tubs everywhere. You have to mix in some cold ocean water or you pretty much scold your skin...its really neat.
Austin is NOT naked in this pic
(even though he looks like he is)
ha ha Brad is just relaxing and enjoying it
Now

Cathedral Cove

....
It is so wonderful. You have to take a 40 min hike to get there and it is so breathtaking....and then you get to the beach and it looks like
THIS!

AND I went swimming....and didn't even rash that much! yay it was so fun swimming out to this rock with Austin.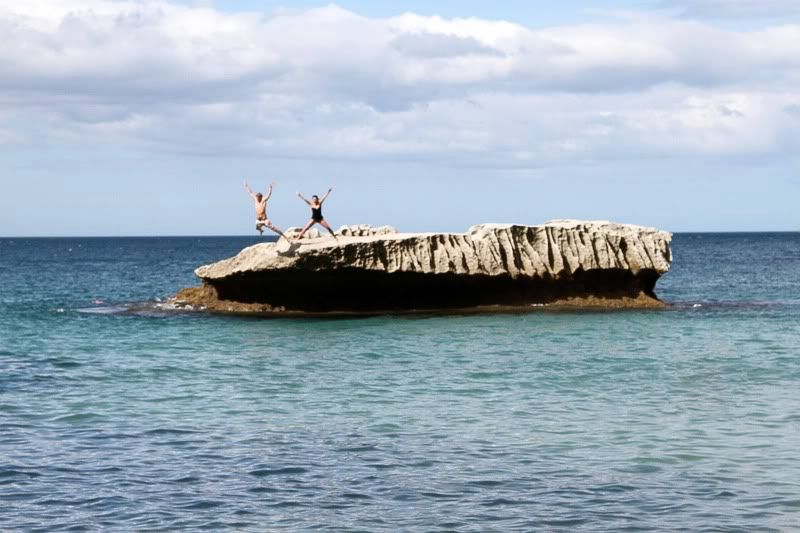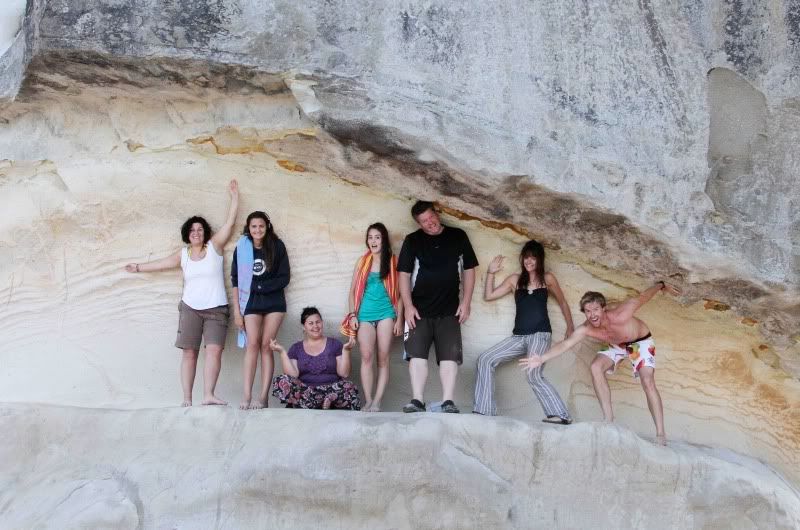 a little cave...