Alright this is the

LAST

Istanbul post and it is bitter sweet... Here are just a few pictures at random
One of the most famous things to see is the Blue Mosque, it is pretty awesome inside...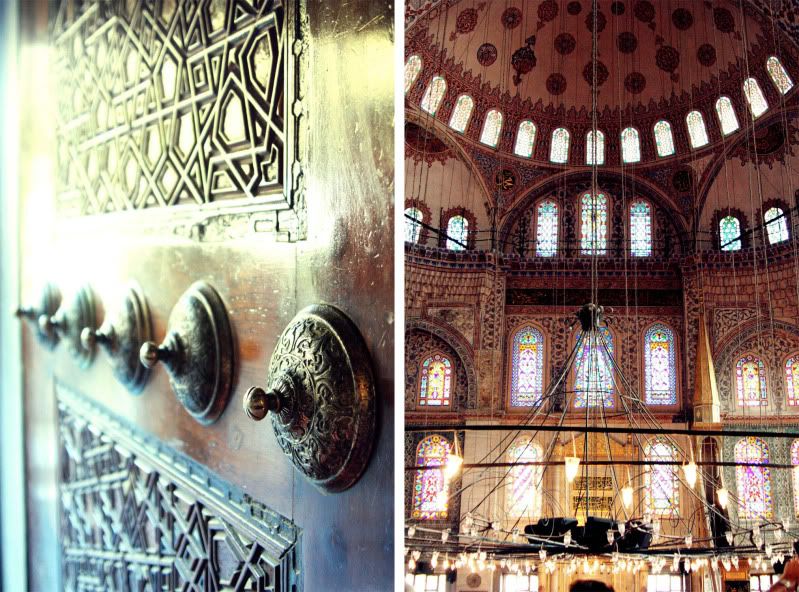 The Blue Mosque from the water....it is so massive!

US :)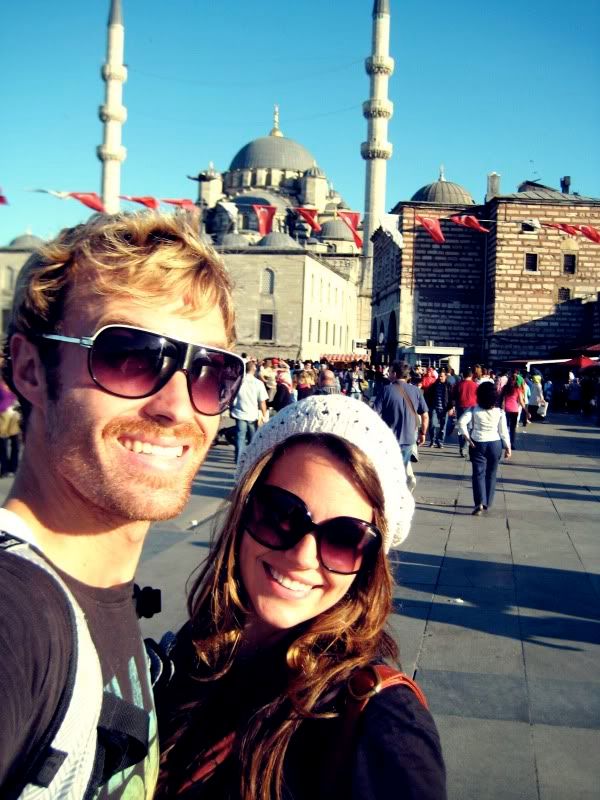 This was the street where our hostel was....I just loved it, cobblestones and all

some food on the go....how neat is the boat restaurant....they just made fish sandwiches and then sold them to the people on the dock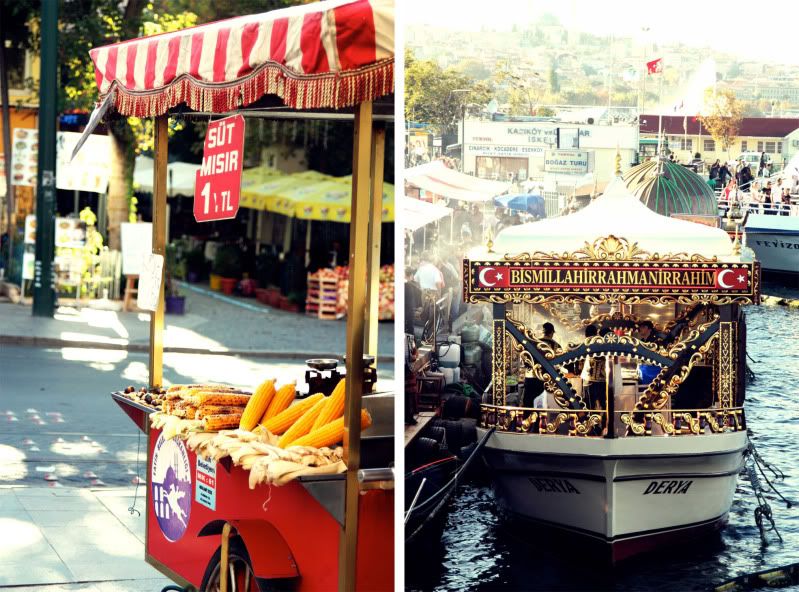 the next few are some rainy day pics....oh how

I LOVE

rainy days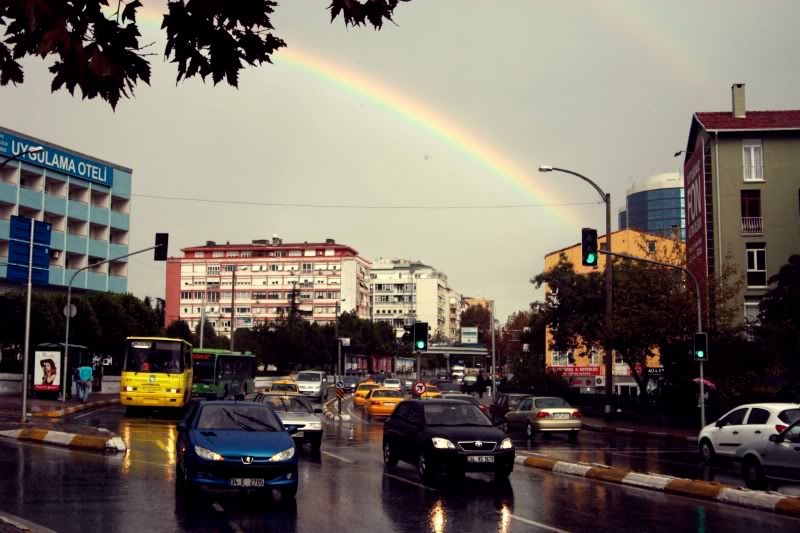 Trolley in town and steamed milk by the water...
This Mosque is right across from the Blue Mosque...they are like sisters....this one is the

Hagia Sophia
its a Muslim Mosque that was converted into a Catholic Church and then into a museum...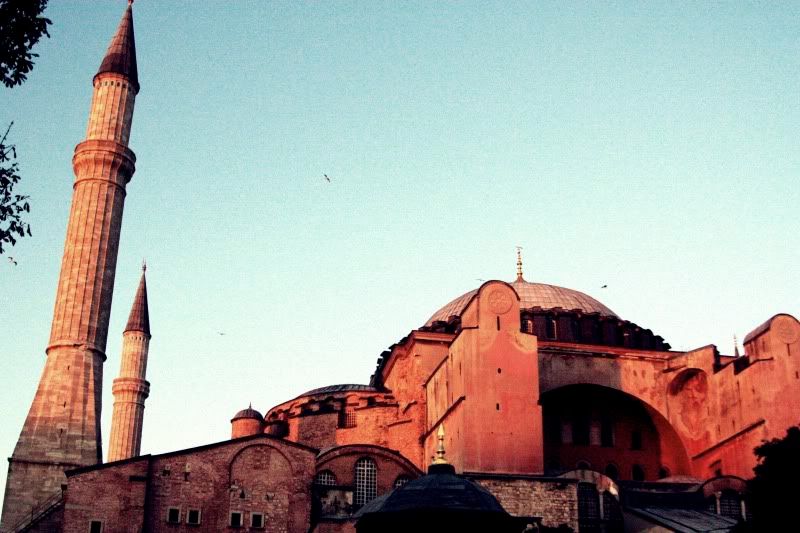 At night on the Bosphorus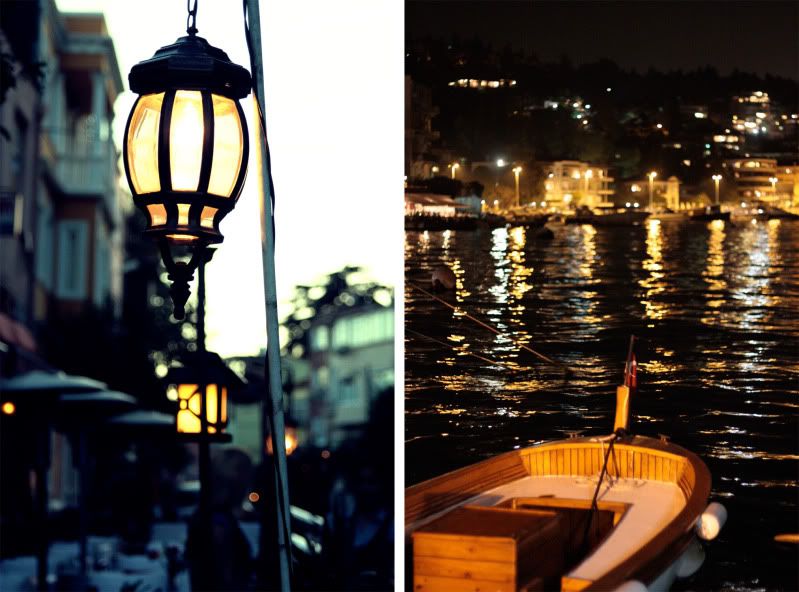 ....the beautiful skyline of Istanbul!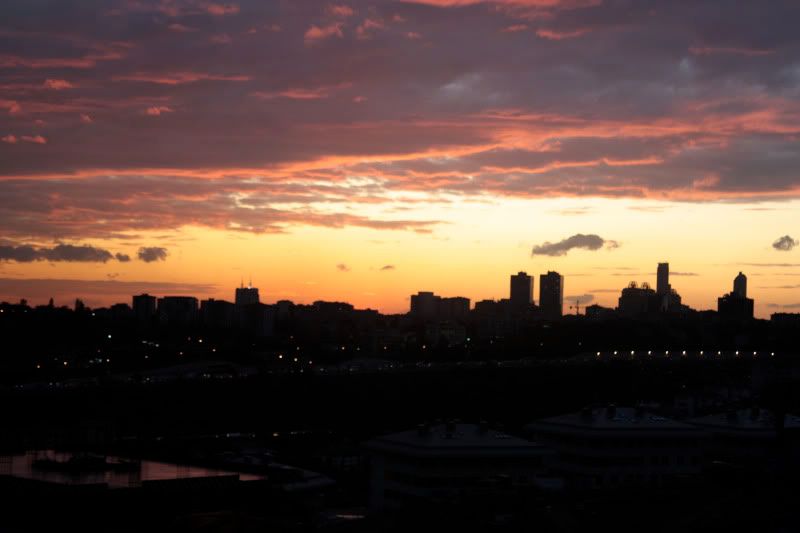 OH and did I tell you we got to celebrate Halloween there? We stayed with an American Family and they set up a good ole American trick or treat with a BUNCH of other families!
Me and Austin stayed behind and passed out candy....dont you just love our costumes ha ha we raided their kids' dress up box....notice Austins peg leg and parrot (hand made by me) and my sweet Napoleon dynamite hair and 80's tennis outfit? pretty snazzy!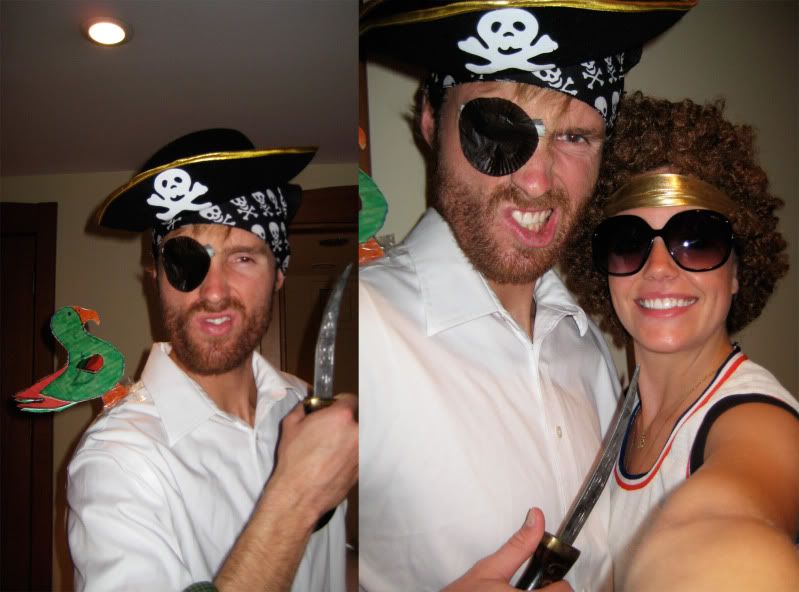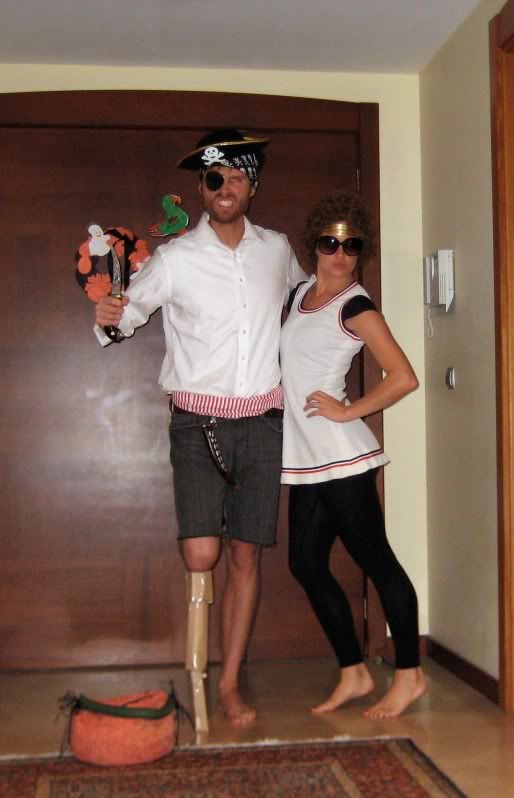 All I have to say is that we

LOVED

Istanbul, it was unbelievable! Thanks to the food, the Markets, our new Friends( the most fantastic family) , the People, the sites and just every single memory. I miss it all! I will most definitely go back one day!!